Removalists Sunshine Coast
Local removals on the Sunshine Coast booked out until 2nd June
Your company moved our 90-year-old Mum from Brisbane to Kings Beach recently. We were so impressed with the two men who came to complete the move. Corey and Corey were the perfect people to help with her move. They were so courteous, respectful, friendly and above all... interested in her and actually taking the time to listen to stories about her life and her home of 66 years. In fact, she commented to me that the 2 Coreys, specifically, had made her big change so much easier and although she was already excited about her new home, they had really made the difference in giving her peace of mind about such a huge move. We are all so very grateful for the level of friendliness, professionalism and service that your business has provided. Everyone we have dealt with have been wonderful, particularly Corey and Corey. Thank you again, we will continue to recommend your services.
Great service staff members very respectful and my furniture arrived from Townsville wrapped and without a scratch will use them again
Adam and team were VERY professional. Having used a number or removal companies over the past few years with some awful experiences I can honestly say they were THE BEST by a long shot! They were super easy to deal with, quick and clear communication, the guys on the ground were very professional and made it easy to collect from our elderly father in Sydney without any inconvenience. They then delivered our furniture to the Sunshine Coast and went over and above to cover with a tarp the outdoor items as we were not available. Surprisingly cost effective too so we will definitely use again for our removal needs. We have no connection to these guys - just lucky we found them. Thanks guys!
After living in one house for 24 years it really was a mammoth move for us. Sam, Jack and Corey were excellent, really nice guys who were so helpful and definitely made the day a lot easier for us. Everyone and everything just went so smoothly, from the initial enquiry to the final delivery. Thanks again.
Hi Jeremy, It was the best move we have ever had (& we have moved a lot) the boys were so efficient, respectful & calm energy. So glad to have used you guys very happy thank you!
We booked a move from Noosaville to Brisbane. Adam, Tracey and the team were professional and easy to deal with. Removalists arrived on time and communication was clear throughout the whole process. Happy to recommend them 🙂
Award Winning Local Removalists On The Sunshine Coast
Are you looking for removalists Sunshine Coast locals trust? From prepacking through to delivery, you can count on Caloundra Removals & Storage for professional furniture removal and storage services.
Using our company-owned, staffed and maintained modern fleet of vehicles and storage depots, we service residential and commercial clients throughout the Sunshine Coast, Townsville, Sydney and beyond.
You can be confident when using us knowing our trained and loyal staff will treat your belongings with care and respect. Our dedication to customer service has also been recognised by our clients and we are extremely grateful to have won the removlists of the year award for Queensland in 2021 & 2022.
If your looking for a professional, punctual & affodable removals team, give us a call today on 07 5493 8888 or contact us online to speak with a member from our friendly staff!
Professional Sunshine Coast Furniture Removalists & Packing Experts Since 1992
We offer professional furniture removal and packing services for a wide range of items including crockery, glassware, pictures, clothing and fragile items.
Our team expertises in safely packing & unpacking your belongings to ensure you don't get any nasty surprises once you've moved into your new home.
If you prefer to do your own packing, we can supply a range of materials. This includes standard removal and book cartons, white paper, shredded paper, bubble wrap, picture packs, porta robes plus mattress, lounge and chair plastics. We are able to provide you with a quotation for a full professional pre-pack of your household.
If you prefer to pack your own non-breakables, then we can also quote to pack just your fragile items or even a per carton package may suit those on a budget.
Call our removalists today on 07 5493 8888 or contact us online to learn more about our furniture removal & packing services!
Take Advantage Of Our Removal & Storage Facilities
Are you looking to move but don't need your belongings straight away? Caloundra Removalists & Storage own removal and storage premises in Sydney, Melbourne, Townsville, and the Sunshine Coast and can cater to both short-term & long-term storage options.
You have a choice of container, warehouse or storage modules.
We keep your goods safe with fencing and security lighting. Our premises are security-patrolled and feature sophisticated 24-hour monitored alarm systems.
Call us on 07 5493 8888 or contact us online today to learn more about your removal & storage options!
Your furniture and effects should be adequately insured, and we can arrange this for you.
Caloundra Removals & Storage has more than 20 years of experience, and during that time, we have become one of Australia's leading removalists and storage companies.
Learn More About Our Removalist Services Below
Whether you're moving house, or simply moving a couple of furniture items, our experienced removalist team have access to an extensive fleet to take care of your furniture removal needs in a convenient and cost-effective manner.
Backed by more than two decades in business servicing helping residents and commercial clients with interstate relocations between Queensland, New South Wales, Victoria and beyond, you can count on us for tailored interstate moving solutions to suit any requirement.
Our team of professional and trained staff can handle every aspect of your office removal. From packing and furniture removal to storage, transportation and unpacking, we have the experience and equipment to help you move your business with minimal disruption.
Since the establishment of our business more than 20 years ago, we've built a strong reputation for delivering quality customer service. Insurance also provides additional peace of mind and protection.
Need packing materials? We offer standard removal and book cartons, white paper, bubble wrap, shredded paper, picture packs, porta-robes and heavy-duty mattress, lounge and chair plastic covers. We can provide you with a quote based on what you need.
At Caloundra Removals & Storage, we offer various services to keep your move as smooth as possible. Check out our moving do's and don'ts for some helpful tips from professional furniture movers to make your move straightforward and hassle-free.
Our professional removalist team will arrive at your convenience to help pack and load your items into a van. They will ensure the safe transportation of all your belongings to the new destination and help offload and unpack your items at the new destination.
The cheaper and more economically friendly way to transport your items, backloading lets you fill empty space on lorries that are already travelling. Our removalists however, will still carefully pack and transport your items to their destination.
Don't worry about moving heavy items and causing injuries, instead, let our removalists handle the transportation of your heavy items. They will also make sure to offload it into the right place for you at your destination to save you any trouble.
No matter the make or model of your pool table, our experienced team will be able to disassemble it for you as well as reassemble it at your destination. Our removal team are very knowledgeable and can safely transport your pool table anywhere.
Check out our latest moving news for tips and advice. We offer tips to help you choose a reliable removalist and questions to help you make the decision to best suit your needs.
Get in touch today to discuss your requirements or to arrange a free in-home survey
We Complete Moves Of All Sizes With Our Versatile Removal Truck Fleet
Our fleet is made up of a wide range of vehicles that can handle any move. Whether your move is big or small, we have the right truck for the job. For larger moves, we have container trucks that can be filled to the brim so there is no home we can't pack up.
We also have Pre-Pack, Smaller pickup and delivery vehicles that can assist with smaller moves or travel into tighter locations. For especially heavy or awkward items, our tailgate lifters ensure our removalists can still remove and reinstall any item with ease.
Our Cutting Edge Removal Equipment Ensures A Hassle Free Moving Process
We understand how precious each and every one of your items are, and so we pride ourselves on safely removing and transporting your things. Our removalists have all the necessary equipment for safe removals that protect the condition of belongings, including:
To make your moving process as simple and stress-free as possible, get in touch with us at 07 5493 8888. Our friendly team would be happy to help arrange an appointment around your schedule so that the whole process is as smooth as possible for you so call us today!
Contact Us Today To Book Our Sunshine Coast Removalists
Moving house can be stressful, but it doesn't have to be. Looking for removalists that are efficient and reliable, with trustworthy professionals who you can trust to handle your important items with care? Our Sunshine Coast removalists can promise all of this. We are dedicated to providing a smooth service that makes things simple and easy for you, so make sure to call us at 07 5493 8888 to book an appointment with us today!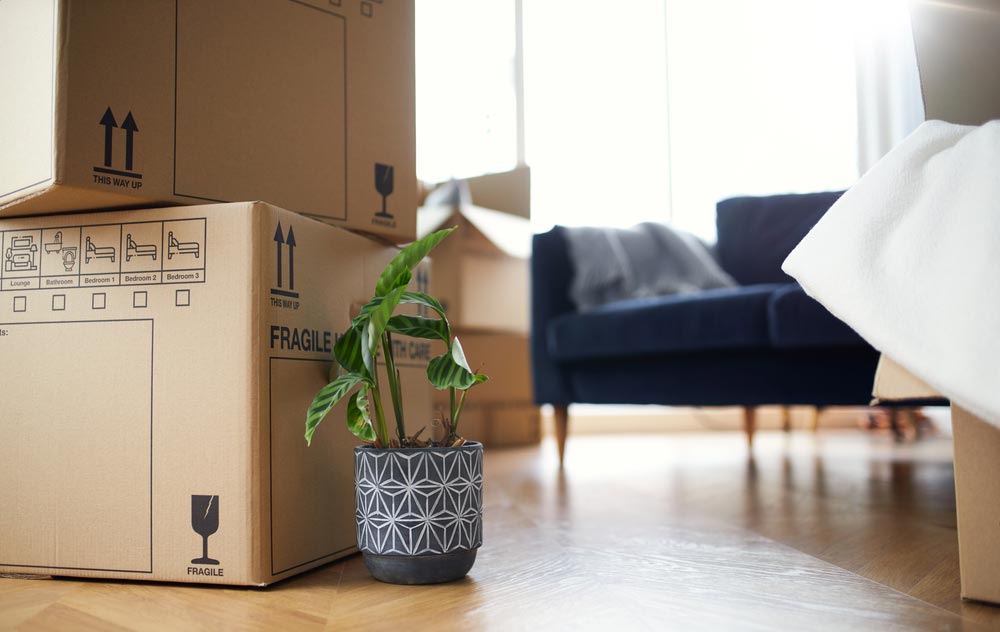 Frequently Asked Questions